1251 pilot movie
1251
Idea and script: Leif Malm
Director: Robert Pukitis
Photo: EGE from Celeres Nordica, visit their HomePage for more pics:
King Eric, one of the head characters, a powerful guy, played by Bjorn Dahlman, an upcoming actor and star, to be noticed !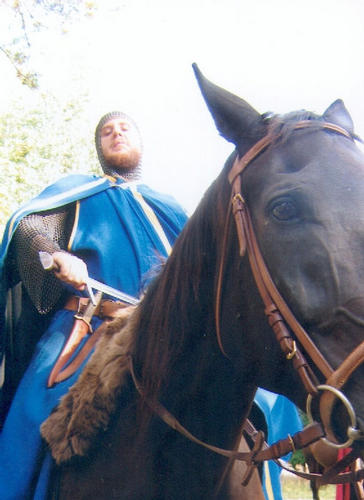 The pilot movie "1251", shot in summer 2006
Actors: Tony Skoglund, Thomas Skoglund, Stefan Akesson, Anders Fernstedt, Bjorn Dahlman, and many more, check out the Film Forum:
Stunt Coordinator: Lars Lundgren
Stuntmen: Fredrik Blom, Leif Jonsson.....
Stunt and Make up: Jan Sommarhed
The pilot is shot outside Uppsala on different locations
Birger Jarl, main character, played by Anders Fernstedt, and me on one of the lovely horses that worked so hard at the shooting.