About Me
Who am I ?
Born at Frozon, Jemtland in Northern Sweden, where the sun never set in the summertime, moved to, and was raised, in a smaller town 50 miles south of Stockholm. Later moved to Stockholm and then Knivsta, Uppland. Now staying in Uppsala.
Started career as a wool artist and sang in a countryband for several years.
For many years a traveller. Settled in Sweden for the moment.
Began Theatre studying for Mrs Srigley, dramateacher, nowadays a very good friend and mentor.
Studied at Theatre Academy in Stockholm
and for Stephen Rappaport, "Finding Voice", an excellent trainer for artists.
In summer 2002 I went to Los Angeles for studying at Hollywood Actors Studio.
Plays
The Swedish Army, as actor
The Swedish Prison & Probation Service, as actor
The Police Academy, as actor
"Knight Pappiljott" as actor and producer
"Alice in Badland" as actor, by John Fiske
"Släpp in mig" (Let me in), by John Fiske, as actor, under production
"Fordringsägare" by Strindberg, as actor
"Oxygen", by Carl Djerassi and Roald Hoffman, as actor
"Den Jäktade" by Holberg, as actor
"Women History Project" as actor, producer
"Time", as writer, actor, producer
"Dodsdansen", by Strindberg, as the maid, at Upsala City Theatre
"Katitzi", as an actor, two parts, written by Miriam Sise
"The Pledge", as writer, producer and actor
"I am Alice" written by Malin Axelsson at Gottsunda Theatre, theatre and dance prod.
"Taube", by Ulf Fredriksson, Upsala City Theatre, as American Nymph, song
"On the way to...Shire", written and directed by myself

"The Bear", Nalen, Stockholm

"The Bear", Mosebacke, Stockholm

And a minor tour with "The Bear" at Eco-cafe, Uppsala,
Hassela Culture Chapel, Helsingland and more...
School Productions, -97 to - 99
Christmas Carol, Wik

Dario Fo Collage, Wik Castle

"The SandBox" by Albee and
"Come and go" by Beckett, absurd theatre,
Tour in schools, Uppsala

"First Wives Club", Jarla Theatre, Stockholm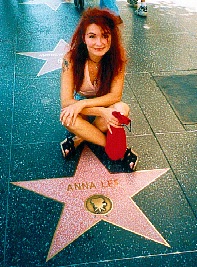 Film
" The Condemned" SVT, Swedish Television/Tre Vänner by Michael Hjorth
"Johan Falk" and "Wallander", voice dubbing, Ljudligan
"Bruno in green", Make up artist, director´s assistant
"2about6", producer, directors assistant, makeup
"Sektor 246", helicopter nurse, one scene
"Bruno at cafe", as producer, directors assistant
"1251" a pilotmovie, as dramacoach, make up artist, script girl
"Stairs" a long short movie, as screenwriter, actor, producer
Commercials Tv4, Bingolotto (the latest),
Teenage program for TV,
Educational dokumentary films for I.R.S.,
Pilot for newly written English drama "Lady Mary",
Voices on ComputerGame "Ellas Island" for blind children